How HMD Can Keep Healthcare Workers Safe from Sharps Injuries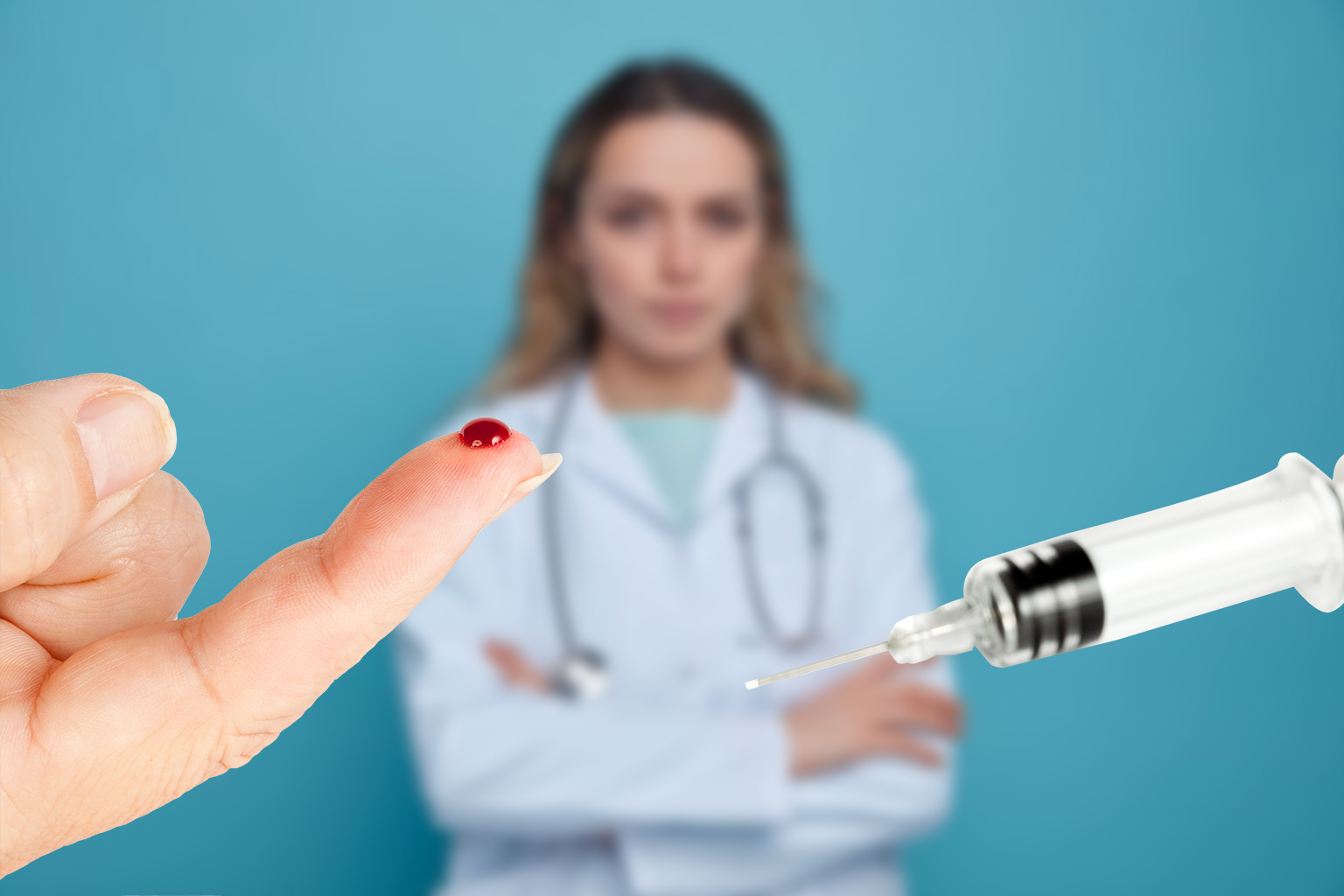 Every year, thousands of healthcare workers (HCWs) are exposed to deadly infections through avoidable needle-stick injuries (NSIs). According to the WHO (World Health Organization), out of 35 million HCWs worldwide, three million are exposed to blood-borne pathogens – Hepatitis C virus (HCV), Hepatitis B virus (HBV), and Human Immunodeficiency Virus (HIV) – every year as a result of accidental NSIs. In India, sharps injuries that lead to infections among HCWs are caused by a combination of factors like lack of precaution, inadequate training on safe practices, and lack of information around HBV vaccination. Studies have demonstrated that needle-stick injuries commonly occur during blood sample collection, I.V. cannulation, and recapping and detachment of the needle after use. Additionally, improper disposal of needles also jeopardizes the health of the local community and essential workers – waste handlers, housekeeping, and laundry staff – responsible for the upkeep of healthcare environments.
How HMD is Helping Protect HCWs & Patients
Hindustan Syringes & Medical Devices Ltd. (HMD) has always gone the extra mile to manufacture devices engineered to safeguard patients and HCWs. It has, over the years, pioneered the production of several SIP mechanism-equipped devices as part of its larger commitment towards protecting global health
DispoJekt Safety Needle with SIP Mechanism: This recently launched product has a safety cover or cap to prevent needle-stick and sharps injury. This mechanism can be effortlessly activated by one hand, ensuring the hands of user's remain behind the uncovered sharp. Its important features are:
User-friendly, designed especially for use by HCWs
Audible click and lock system to make sure the safety mechanism has been activated
Sharp three-beveled needle for reducing pain and discomfort
Lubricated needle surface for smooth, painless penetration
Free of Latex, DEHP (di-(2-ethylhexyl) phthalate) and PVC (Polyvinyl chloride)
The SIP Feature cannot be deactivated and remains protective throughout disposal, ensuring the safety of medical waste handlers
Kojak Auto-Disable Syringes: These hypodermic syringes are fitted with a ring and break mechanism that automatically breaks the plunger if there is an attempt to reuse the syringe. Designed in compliance with WHO recommendations, Kojak auto-disable syringes drastically bring down the risk of cross-contamination and transmission of blood borne illnesses. Other salient features are:
Sterile and non-toxic
Self-locking mechanism; also known as a reuse prevention feature (RUP)
Available in two variants – detachable and fixed needle
Proper markings for showing the quantity to be administered
Thin-walled needles with 3-facet lancet point for minimal pain and seamless penetration and withdrawal
Available in ranges from 0.1 ml to 20ml
Can be used for both immunization and curative segments
Cathy + safety IV cannula with SIP CLIP: These state-of-the-art Cathy+ cannulas feature a SIP clip for sharps injury prevention. Designed to ensure painless blood withdrawals and transfusions, they require less penetration force than ordinary catheters, minimizing the possibility of phlebitis. The salient features of the Cathy+ safety I.V. cannula with SIP CLIP are as follows:
Volex catheter
Available in different sizes
Auto safety mechanism that gets activated on withdrawing of needle post-cannulation
Sterile & Non-Toxic
Safe, simple, and user-friendly with needle protection device in pure polymer
Requires no training for use as the safety clip fits accurately in huer chamber, giving the product the feel and function of a standard IV catheter
Cathula + Safety I.V. Cannulas with TIP Clip:
Our Cathula + I.V Cannula is manufactured in completely automated line and is designed to provide 'Involuntary Activated Safety'- an intuitive mechanism that requires no additional training of the health staff and strives to make I.V. insertion and introducer needle extraction completely safe.
FEP Catheter
TIP Clip feature for extra protection from NSIs
Easy-to-open injection port cap
Angled and grooved wings for improved grip and accurate penetration
Cold-rolled stainless steel needle with a short bevel 'back' cut point for minimum pain and smooth penetration
Auto safety mechanism that gets activated on withdrawing of needle post-cannulation
Kojak Safety Boxes: Improper disposal of sharps waste cause serious environmental and health problems. Meant to ensure the safe disposal of sharps and needles, these are thoughtfully designed containers which can't be pierced  through with any needle or blade  . The key features of the product are as follows:
Handle in the center to avoid spillage during transportation
Edges sealed with Adhesive Surgical Tape in case the box is meant to be used to collect Surgical Blades
Available in 5 and 10 liters
Right-sized hole, just about enough for a needle and syringe to enter
An Enduring Commitment
Right from the time of its inception in 1957, HMD Ltd. has striven to equip its products with additional, innovative safety features to safeguard patients and Healthcare workers alike. As a professional manufacturer of high-quality, low-cost medical devices for over six decades, the launch and production of the aforementioned safety products by the company dovetail with its unceasing commitment towards boosting safety in healthcare settings worldwide and to protect those who protect us.