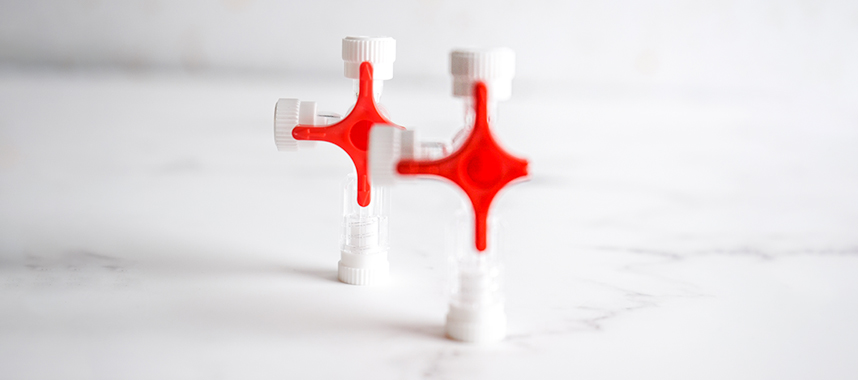 A stop cock is a valve used to control the flow and direction of liquids. It is available in an assortment of designs and forms, the most popular of which is the 3-way Stop Cock. These stop cocks allow continuous and simultaneous intravenous blood transfusion, transfusion of blood derivatives, and infusion of medicinal fluids. We, at
HMD
, have significantly improved upon the 3-Way Stop Cock to ensure the safety of the patients and healthcare workers. Manufactured using medical-grade polypropylene, polycarbonate, and polyethylene, our state-of-the-art Dispoway 3-way Stop Cocks offer enhanced control to healthcare workers and off-the-charts durability.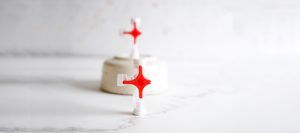 Features of Dispoway 3-Way Stop Cock
HMD's Dispoway 3-Way Single-Use Stop Cocks are equipped with one male Luer lock with rotator and two female ports, enabling a secure fit and a smooth, laminar flow of fluids. The minimum dead space in the link ensures no need to worry about leakage. Lipids and other volatile solutions can initiate micro-cracks in the stop cock material, jeopardising its medical integrity. Fortunately, we manufacture our 3-way stop cocks using lipid-resistant materials, thereby guaranteeing uncompromising durability.
Here are some other features of our Dispoway 3-way Stop Cocks
Made using lipid resistant material
Stepped rotation for flow channel for better usability and control
Transparent material for better flow and visualization
Leak Proof
5-year shelf life
Completely sterilised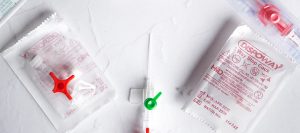 Why HMD?
HMD has been India's leading medical device manufacturer for more than five decades. We take pride in the fact that our medical equipment consistently meets all stringent international quality standards. Moreover, our holistic adoption of cutting-edge technology and automated mass production guarantees top-notch quality and no room for error. Also, we understand how crucial timely delivery of medical devices is. That's why, with HMD, you won't have to worry about timelines, as we ensure quick delivery of all our Dispoway 3-Way Stop Cocks. Contact us today to know more about our products and services.