Vaku 8 Blood Collection Tubes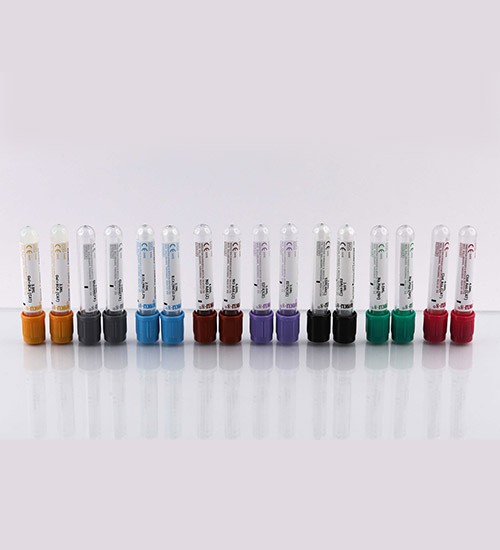 Blood collection is a pretty standard method for diagnosing conditions and monitoring diseases. Having said that, the process is not completely risk-free. Improper blood collection can give rise to many complications, the most virulent one being the threat of cross-contamination. Therefore, reliable blood collection systems are the need for the hour for healthcare providers and hospitals.
Well, that's where HMD comes in! Our premium-quality
blood collection tubes
enable safe blood withdrawal, thanks to its closed system. With it, you can collect blood directly into the tube without exposing it to air or any foreign elements.
Our range of
blood sample collection tubes
is packed  sterilised, , and delivered with utmost efficiency and safety. The best part? All our tubes come at a reasonable price tag, making them a worthwhile option.
Vaku - 8
blood collection tubes
are used in numerous medical laboratories across India for high-quality and reliable blood collection, providing precise results. Each
Vaku-8 blood collection tube
comes with a coloured cap, with each color indicating the additive that the tube contains. From EDTA and Heparin to ESR and glucose, we offer our
blood collection sample tubes
with a variety of additives., All the additives used are high-quality, enabling efficient and seamless separation of blood cells, plasma, and serum.
Here are some features of our
Vaku-8 Blood Collection Tubes
:
Colour-coded according to use
Facilitates closed-system blood collection
Comes with a Bi-cap, which is a butyl rubber stopper covered with a plastic cover to prevent accidental contact with blood
Designed for ease of use, our
vacuum blood collection tube
enables hassle-free collection of blood. You no longer have to collect blood through syringes and transfer it to tubes for sampling and testing. These collection tubes are available for both chemistry and hematology.