Cathy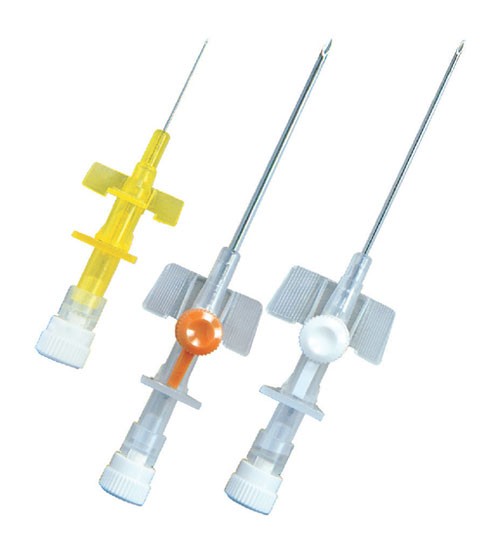 Cathy I.V.cannulas (with/without injection port cap) makes a technological leap into the future of medical care with a never-before range of benefits for both, the patients and medical staff. Fewer complications-minimizing the risk of thrombus generation while reducing medication costs.
Key Highlights
The Catheter is made of Volex.
Minimal trauma – as the penetration force is much lower than that of PTFE Catheters.
Higher Durability- Volex Catheter is more Durable resulting in better sharpness and cleaner insertions.
The Wingsare made up of nontoxic, medical-grade polypropylene compatible with any medication. The injection port and the receiving end of the wing have a 6% luer taper as per ISO:80369. It Incorporates a flash-back chamber in the hub, blood stopper, and luer lock cap.
The Needle is made from cold-rolled stainless steel strips. The tip of the needle has a short bevel 'back' cut point for easy catheterization and minimal pain and risk of perforation.
Product Range
Colour Code
Gauge
Catheter Ext. DiaxLength(mm)
Water flow-rate (ml/min)
Grey
16G
1.70 x 45
200
White
17G
1.50 x 45
140
Green
18G
1.20 x 38
1.20 x 45
105
100
Pink
20G
1.00 x 32
64
Blue
22G
0.80 x 25
38
Yellow
24G
0.70 x 19
22
Violet

(without Injection Port)

26G
0.60 x 19
15