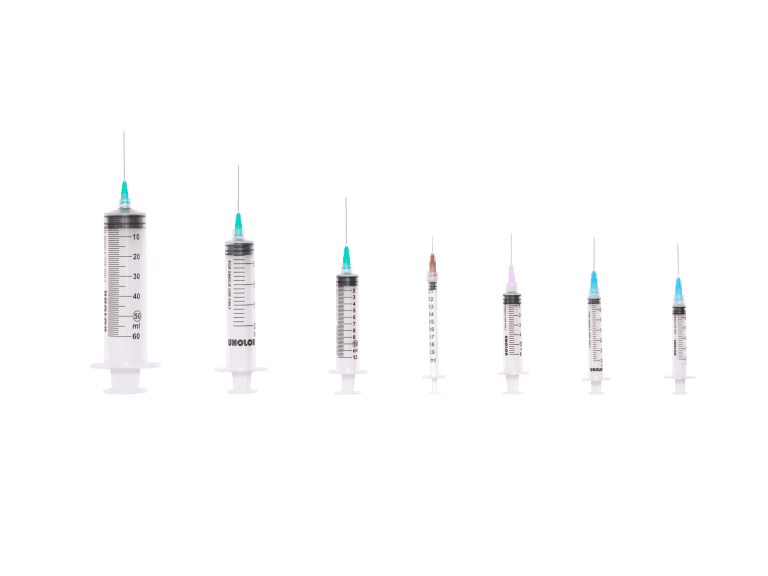 The Unolok Single-use Hypodermic Syringes are manufactured as per IS:10258 /ISO:7886-1. The Luer Lock System makes sure of the secure fitment of the needle with the syringe thus making it a much-safer single-use hypodermic syringe. It also comprises a high-quality barrel and plunger with better retention due to locking at the base.
Luer-Lok tip

Our Luer-Lok tip is generally used for injections requiring a secure connection of the syringe to another device.

Luer slip tip

Our luer slip tip provides a friction-fit connection that requires you to push and twist the syringe tip into the needle hub.
Key Highlights
3 Piece Syringes.
Luer Lock nozzle present in Unolok syringes ensures a secure needle fitment.
High clarity plunger & barrel for better visibility of the injectable.
Available in 2ml, 2.5 ml, 3ml, 5ml, 10ml, 20ml, 50ml
Better used for Dental & Cardiac patients, as more stable.