Dispoway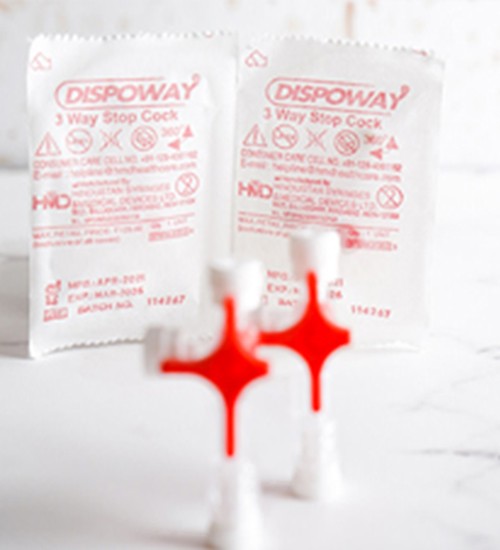 Dispoway is a 3 way stop cock by HMD, which can be used to control the flow and direction of liquids. The 3-Way Stop Cock is quite popular in the healthcare industry and helps in maintaining continuous and simultaneous transfusion of blood derivatives, intravenous blood transfusion, and infusion of medication.
The 3 Way Stop Cock has been made using medical-grade polypropylene, polycarbonate, and polyethylene. The easy-to-use product ensures that healthcare workers have an enhanced control and has off-the-charts durability.
Features of Dispoway 3-Way Stop Cock
Dispoway 3-Way Single-Use Stop Cocks by HMD come with one male Luer lock with rotator and two female ports. This enables for a smooth, laminar flow of fluids and a secure fit. The minimum dead space in the link prevents any kind of leakage.
Medical integrity may be jeopardized by lipids and other volatile solutions that cause micro-cracks in material used for making the stop cock. However, HMD uses lipid-resistant materials in order to provide durable product to customers.