Global Manufacturers of World-class Medical Consumables
HMD was founded in 1957 and is a closely held family Corp. Its Primary markets are USA, Europe, India, Middle East and secondary markets – Africa and S.E.Asia.
HMD has seven plants in different locations in S.Asia and has more than 3500 employees. Its Major products are Single use Syringes, Single use Needles, I.V.Cannulas, Surgical Blades, Scalpels, Scalpvein Sets, Nonreusable(AD)Syringes, Blood collection tubes, Blood collection needle and Blood Collection Set.
More Info
Infrastructure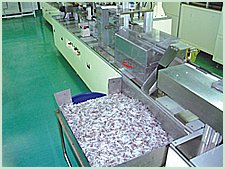 At Faridabad, HMD has a fully integrated plant spread over two sites of 12 acres (approx 1 million square feet) built up and 5.5 acres (200,000 sqft ) at Sector 25 and Sector 59 Ballabgarh ,Faridabad. The total installed capacity of the plant has been set up with a capital investment of over $60 million USD. and enhanced for a production capacity of 3 billion plus units per annum of disposables, ensuring global economies of scale.
Learn More
Our Team