Scalpvan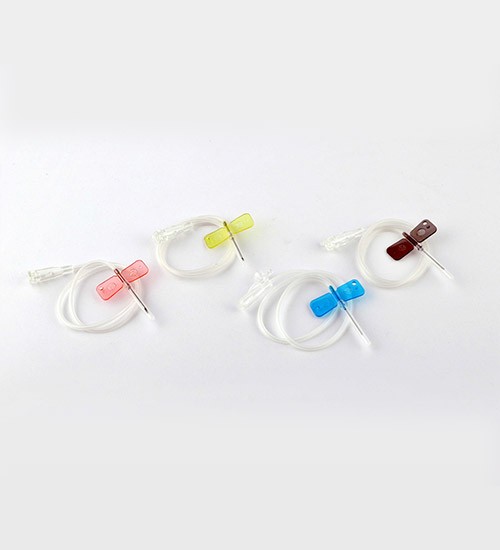 HMD's Scalp Van Infusion Set comprises a flexibly soft PVC Luer mount adapter. Furthermore, it comes with a  push-fit type of cap, a Siliconized needle with short bevel three facet needlepoint. It is ideal for short term delivery of medicines or for perfusion of blood.
Key Highlights
The needle has a short bevel three facet point to minimize the chances of perforation of the vein during insertion.
Needles are siliconized to reduce friction & pain (for smooth penetration and withdrawal)
The linking tube is translucent for easy observation of the contents.
The needle is thin-walled which allows a large internal diameter and is ideal for rapid infusion and dosage with high viscosity medications.
The final product is packed in rigid PVC blister packaging.