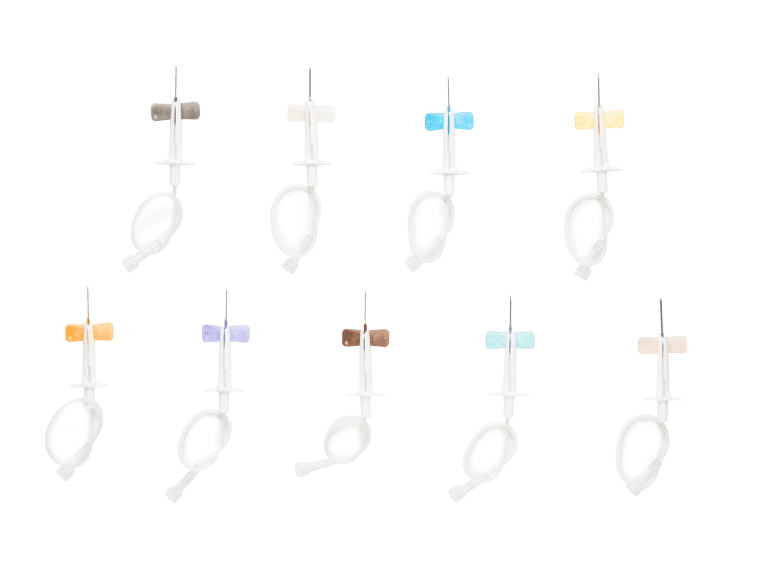 For Enhanced Patient Comfort and Diagnostic Capabilities
HMD is the leading manufacturer of scalp vein infusion sets primarily used for venipuncture. The scalp vein infusion sets are offered under two brands - Scalpvan and Unolok. The Scalp Van infusion set comes with a flexibly soft PVC Luer mount adapter. It has a push-fit cap and a siliconised needle that has a short-bevel three facet needlepoint. The medical device is used for blood perfusion or short-term delivery of medicines.
HMD has been offering scalp vein infusion sets for more than three decades. The Scalp Van Infusion sets by HMD meet all the international quality standards and come with an affordable price tag. All the infusion sets come in rigid PVC blister packing to ensure the products reach safely to the medical facility without any damage. The manufacturer has a vast network of 4500 authorised dealers who distribute the infusion sets worldwide while ensuring the products are readily available whenever required.
Scalp Van Infusion sets are designed to reduce the chances of blood breaking down, thus allowing medical professionals to diagnose more accurately. These also come useful in taking blood samples of patients with bleeding disorders.
Key Highlights
The short bevel three facet point on the needle reduces the chance of perforation of the vein at the time of insertion

Siliconised needle results in less friction and pain with smooth penetration and withdrawal

Perfect design of the needle ensures consistent blood flow and minimal trauma

Translucent linking tube for observing the contents

Thin-walled needle allows a large internal diameter. It is ideal for rapid infusion and administering dosage with high viscosity medications
PRODUCT RANGE
Needle Gauge

Colour Code
Needle Length

Needle Diameter
(mm)

(mm)

(Inches)

18G

Pink

19

3/4 "

1.20

19G

Cream

19

3/4 "

1.10

20G

Yellow

19

3/4 "

0.90

21G

Green

19

3/4 "

0.80

22G

Black

19

3/4 "

0.70

23G

Light Blue

19

3/4 "

0.60

24G

Purple

19

3/4 "

0.55

25G

Orange

19

3/4 "

0.50

26G

Brown

19

3/4 "

0.45

27G

Grey

19

3/4 "

0.40