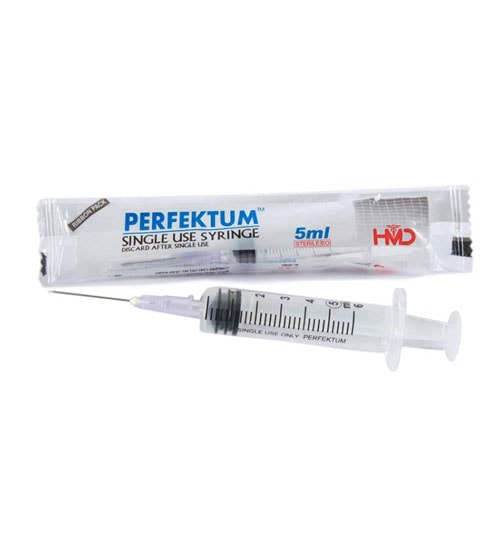 The Perfektum Single-use Hypodermic Syringes are the third variety of single-use hypodermic syringes manufactured by HMD.
Luer-Lok tip

Our Luer-Lok tip is generally used for injections requiring a secure connection of the syringe to another device.

Luer slip tip

Our luer slip tip provides a friction-fit connection that requires you to push and twist the syringe tip into the needle hub.