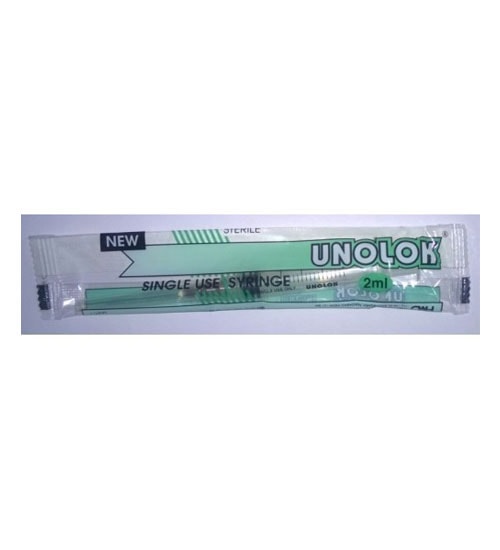 Effective diabetes management requires many changes in lifestyle and diet, along with timely insulin dosages to help your body regulate your blood sugar. While we at HMD can't help you deliver with the former, we can help you provide high-quality diabetic care with our Unolok insulin syringes.
Crafted using high-quality materials and a fully-automated assembly, printing, and packaging lines, our insulin syringes are the ideal way to administer insulin in patients. Plus, all our needles are siliconised and ground using premium quality raw materials, offering unmatched durability and precision while at the same time ensuring minimal trauma to the patient. Also, we make it a priority to lubricate the barrels for smooth plunger action.
Our state-of-the-art insulin syringes are available in many gauges, needle, and syringe sizes, allowing you to cover a range of applications. Moreover, our needles syringes have little dead space, preventing leakage and ensuring accurate dosage.
Our Unolok Single-Use Insulin Syringes are available in two variants:
Here are some of the most ergonomic features of our Unolok insulin syringes
Better dosage accuracy due to way finer measurement markings

Siliconised needle for nominal pain

Tamper-proof needle cover and bottom cap to ensure that the interior of the syringe remains sterilised

Negligible dead space

Chemically inert gasket, which is compatible with a variety of medications for short-term medicine delivery

In line with ISO:8537 standards

Available in both economic multipacks (10 units) and single packs

Available in a variety of needle, syringe, and gauge sizes

The syringe comes with a needle attached
All in all, our syringes provide a new measure of comfort for diabetic patients. So why wait? Contact us today to know our prices or purchase our top-of-the-line insulin syringes.
Luer-Lok tip

Our Luer-Lok tip is generally used for injections requiring a secure connection of the syringe to another device.

Luer slip tip

Our luer slip tip provides a friction-fit connection that requires you to push and twist the syringe tip into the needle hub.