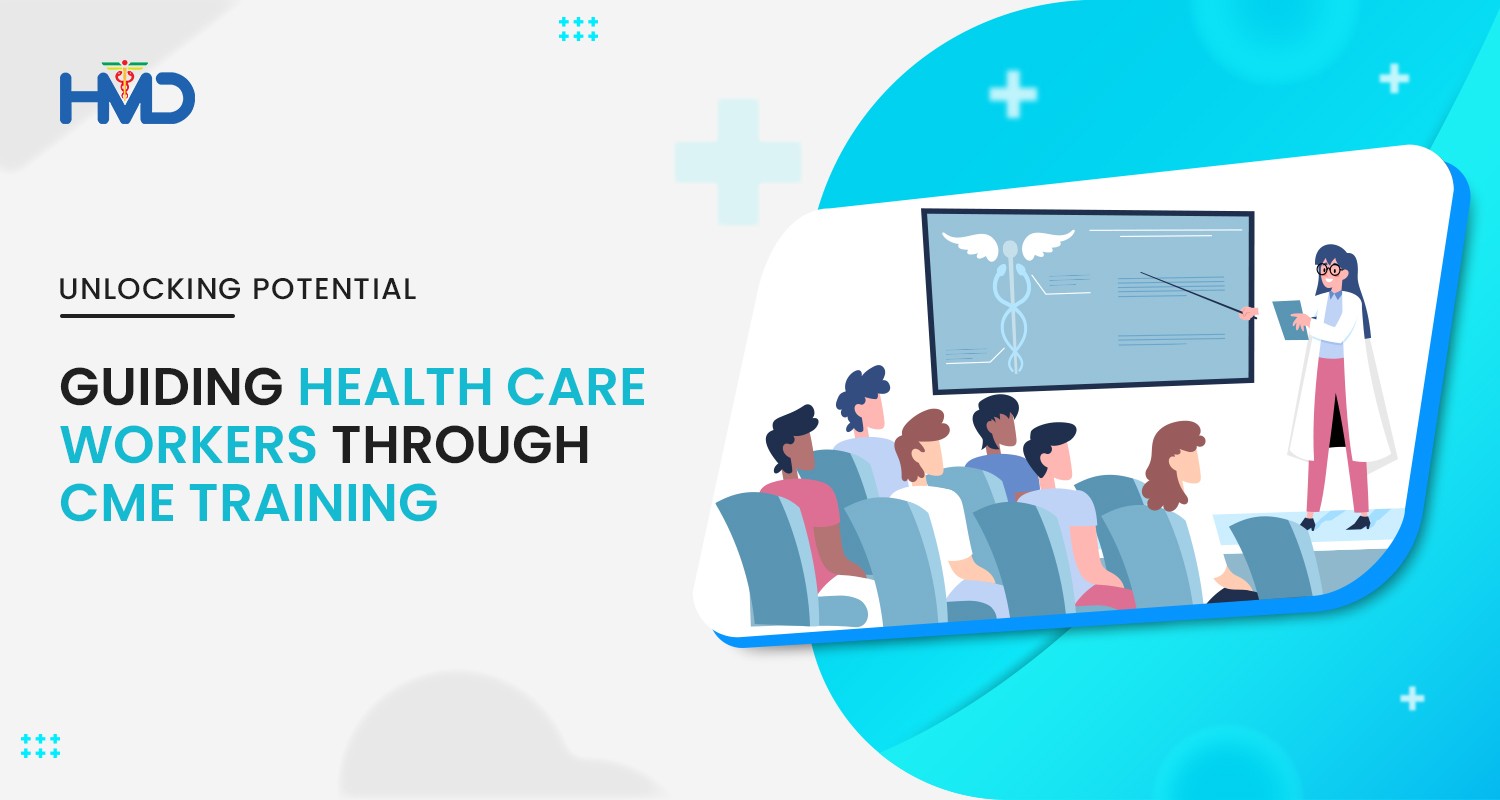 Getting a medical licence and being able to treat patients requires a lot of learning and training. However, the learning continues once health care providers get their licence. The healthcare field is always changing and improving with daily medical advancements. Health care professionals must keep up with these advancements to give the best possible care. Continuing Medical Education (CME) is pivotal in empowering health care professionals to stay abreast of advancements and deliver optimal care. The first world countries have gone one step further regarding CMEs, especially in the USA; ACCME (accreditation council for continuing medical education) accredits 2000 CME providers, including 700 independent agencies and 1300 state-based organisations.
This blog will discuss tips for providing CME training to health care workers to help them thrive in their careers and make the world healthier.
What is CME Training?
CME training is an essential professional development component for doctors, nurses, pharmacists, and other health care providers. They participate in educational activities to maintain, develop, and enhance their medical knowledge by learning about emerging treatment options, staying informed about changes in medical guidelines, and becoming experts in specialized areas.
Practical Tips for Providing CME Training to Health Care Workers
Here are some practical tips for delivering CME training effectively:
Determine Learning Needs:

Start by assessing the needs of your target audience. Conduct surveys to identify the areas where health care workers need additional knowledge and training.

Establish Clear Goals:

Establish specific learning objectives for each CME session. Objectives should be relevant, specific, and attainable to deliver training and ensure intended results.

Use Different Training Methods

: Offer a range of training formats to accommodate various learning preferences and styles. Add lectures, workshops, case studies, interactive sessions, online modules, and practical exercises to the curriculum.

Incorporate Technology:

Enhance CME training through the integration of technology. Offer adaptable learning options like online courses, webinars, podcasts, and mobile applications.

Invite Expert Speakers:

Invite subject matter experts, experienced practitioners, and renowned speakers to deliver engaging and informative sessions. Their knowledge and perspective will improve the course and enhance participant engagement.

Cover Relevant and Current Topics:

Ensure the training content is up-to-date, evidence-based, and relevant to the health care workers' practice. Include the most recent research findings and best practices to keep participants well-informed of changes in their field.

Offer Certification:

Seek certification from recognized medical authorities or professional organizations. Give participants credits or certificates for completing the CME course so they can add them to their professional portfolio.

Conduct Regular Assessments:

Incorporate assessment methods such as quizzes, case studies, or reflective exercises to check how well participants remember and understand what they learned. Use feedback from assessments to identify areas for improvement in future training sessions.
Conclusion
Providing CME training to health care professionals is an investment in the future of healthcare. By embracing these tips, healthcare organisations may encourage their workforce to thrive, continuously improve their practice, and positively impact the lives of countless individuals.
At Hindustan Syringes and Medical Devices (HMD), we regularly organise CME training sessions for our employees to enrich their understanding of our products, including their applications and advantages.
Visit our website or contact us today to discover more about our products!