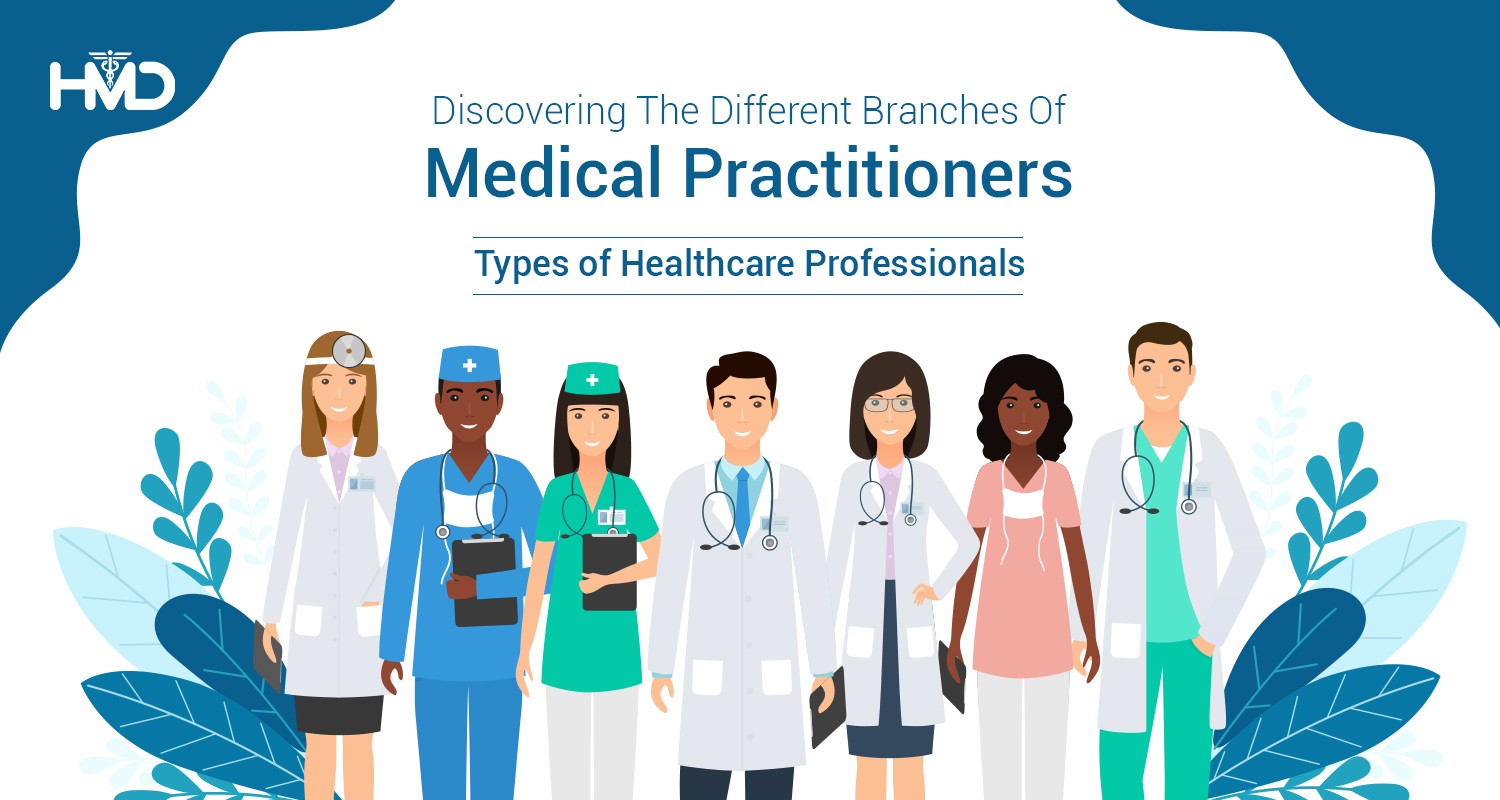 As of June 2022, the total number of allopathic doctors registered with the State Medical Councils and the National Medical Commission in India was 13,08,009. Given the nation's population, we have a doctor-patient ratio of 1:834. In other words, every allopathic doctor treats 834 patients.
This means India's doctor-patient ratio doesn't simply meet but surpasses the World Health Organisation's (WHO) norm of 1:1000. Within these 13 lakh doctors, not all specialise in the same field. There are various types of doctors in India, which can be broadly categorised into primary care and specialist doctors.
Primary care doctors are medical professionals trained to diagnose, prevent, and treat minor injuries and illnesses. These include common colds, cases of flu, allergic reactions, etc.
On the other hand, specialist doctors are medical professionals that have undergone focused training in a specific area of medicine. There are various types of doctors within this category, and the types of specialists that you should know about are listed below. 
These doctors specialise in treating the cardiovascular system, including the heart and blood vessels. They treat patients who have suffered a heart attack, are at risk of one, or suffer from high blood pressure, high cholesterol, heart rhythm problems, etc.
Their expertise lies in identifying, treating and preventing the spread of cancer. Within this field, there are three types of oncologists. Each of these differs based on the kind of treatment subscribed. The type of oncologist depends on the type of cancer and its stage, among other factors.
Radiation Oncologists: These doctors use radiation therapy to treat cancer. The treatment includes using high-energy X-rays or other particles to eliminate cancer cells.
Medical Oncologists: These doctors treat cancer with medication like immunotherapy, targeted therapy, and chemotherapy.
Surgical Oncologists: These doctors perform surgical procedures such as tumour removal and conduct biopsies as part of their cancer treatmen
 

Obstetrician/ Gynaecologist (OB/GYN)
These doctors have a special focus on women's health. While Obstetricians specialise in caring for pregnant women and are trained in childbirth, Gynaecologists focus on the patient's reproductive health. Since their expertise is interconnected, these two specialists often work together.
These specialists treat conditions affecting the brain, nerves and spine. Common disorders include multiple sclerosis, Parkinson's disease, epilepsy, etc. Their forms of treatment include medication, physical therapy, and similar procedures. 
These doctors focus on the health of the musculoskeletal system, including the bones, muscles, joints, ligaments, and tendons. They treat conditions like joint pains, carpal tunnel syndrome and scoliosis. 
These doctors specialise in the treatment of the endocrine system. They treat patients suffering from metabolic disorders, thyroid diseases, diabetes, osteoporosis and disorders affecting the hormone-producing adrenal and pituitary glands.
These doctors are more specialised than endocrinologists, focusing solely on diagnosing and treating diabetes. It is a condition when the body cannot make enough insulin or utilise it effectively.
These doctors specialise in mental health. While their expertise lies in assessing and treating mental disorders, they are qualified to treat the physical manifestations of these disorders as well. 
General physicians provide a range of non-surgical medical services to adult patients. They are qualified to treat various ailments ranging from fever and tonsils to chronic obstructive pulmonary diseases and pneumonia.
ENT stands for ear, nose, and throat. And so, an ENT specialist is a doctor whose expertise lies in diagnosing and treating conditions affecting either of these areas. 
These doctors specialise in eye and vision health. They treat patients suffering from conditions affecting the eye, such as eye infections, glaucoma, and diabetic retinopathy. 
Dermatologists treat conditions affecting the hair, skin or nails. These specialists address conditions ranging from acne to skin cancer. 
These doctors focus on the digestive system's health, including the gastrointestinal tract. They treat conditions such as heartburn, haemorrhoids, pancreatitis and ulcers.
These doctors specialise in kidney health. They are trained to identify and treat kidney diseases. These include acute renal failure, kidney stones, and chronic kidney disease (CKD). 
Their expertise lies in treating babies, toddlers and adolescents. These doctors are qualified to diagnose, treat and prevent medical conditions in growing children. 
These doctors specialise in treating urinary tract conditions, including the bladder, kidneys, urethra and ureter. They treat conditions like urinary tract infections (UTIs), urinary inconsistencies, and interstitial cystitis. 
General surgeons specialise in surgical procedures. They have specialised knowledge of the complete surgical process from the preoperative stage through the operative and post-operative stages of patient health care. 
These doctors are trained in anaesthesia care, critical care medicine and pain management. These specialists ensure patient safety by monitoring their health before, during and after surgery. 
Final Takeaway
Quality surgical instruments are a common requirement among doctors specialising in various fields. At Hindustan Syringes and Medical Devices (HMD), we strive to enhance the lives of patients and medical professionals by providing medical instruments that meet international standards.
With 65 years of extensive experience, our medical devices are meticulously crafted to ensure precision and user-friendly operation. For example, our premium Vaku 8 and Vaku 8+ winged blood collection sets. By offering a superior, precise and safe way for blood collection, HMD has established a reputation among phlebotomists and other different types of doctors across the globe.
Discover more about our products by visiting our website or contacting us directly for further information!