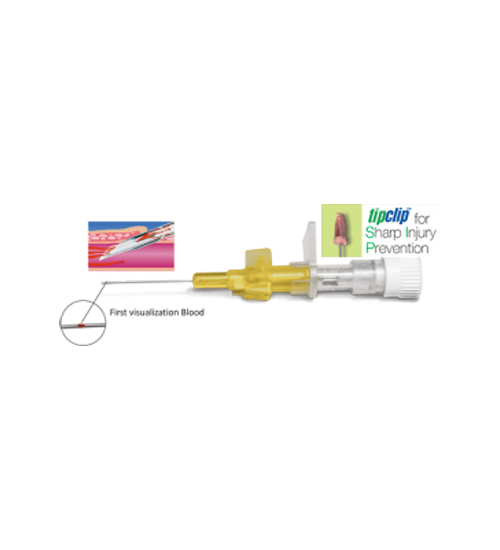 Cathula+NEO I.V.cannulas makes a technological leap into the future of medical care with a never-before range of benefits for both the patients and medical staff.
The Wings are made up of nontoxic, medical-grade polypropylene compatible with any medication.
The Injection port and the receiving end of the wing have a 6% luer taper as per ISO:80369.
The Needle is made from cold-rolled stainless steel strips. The tip of the needle has a short bevel 'back' cut point for easy catheterization and minimal pain and risk of perforation.
Key Hignlights
Medicine can be injected by a syringe without a needle thereby reducing the chances of infection and preventing needlestick injuries. The cost of the needle is also saved.
The valve is protected with easy to open Injection Port Cap.
Coloured Injection Port Cap for size identification.
It offers a safe and convenient method of atraumatic administration of medicines.
Angled & grooved wings offer easy fixation and prevent shifting & rolling of the cannula in the patient's body.
Single-use, sterile, non-pyrogenic, and nontoxic.
Product Range
Yellow
24G
0.70 x 19
22
Violet

(without Injection Port)

26G
0.60 x 19
15