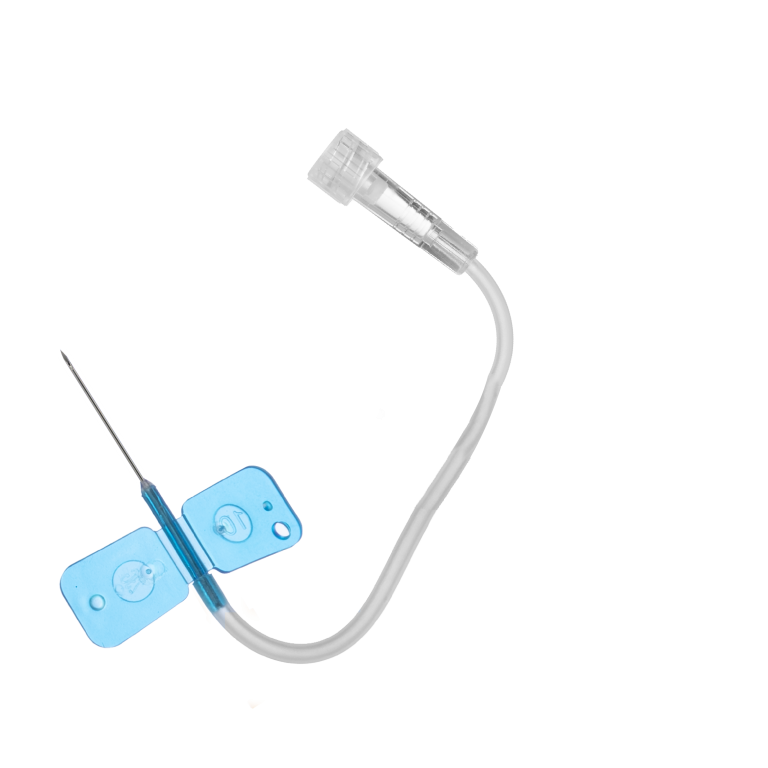 HMDs Unolok Infusion Set comes with a rigid PVC Luer lock connector which provides additional secure fitment and prevents any accidental leakage.
Key Highlights
The needle has a short bevel three facet point to minimize the chances of perforation of the vein during insertion.
Needles are siliconized to reduce friction & pain (for smooth penetration and withdrawal)
The linking tube is translucent for easy observation of the contents.
The needle is thin-walled which allows a large internal diameter and is ideal for rapid infusion and dosage with high viscosity medications.
The final product is packed in Soft Blister PP/LDPE packaging.
PRODUCT RANGE
Needle
Gauge

Colour Code
Needle Length

Needle Diameter
(mm)

(mm)

(Inches)

18G

Pink

19

3/4 "

1.20

19G

Cream

19

3/4 "

1.10

20G

Yellow

19

3/4 "

0.90

21G

Green

19

3/4 "

0.80

22G

Black

19

3/4 "

0.70

23G

Light
Blue

19

3/4 "

0.60

24G

Purple

19

3/4 "

0.55

25G

Orange

19

3/4 "

0.50

26G

Brown

19

3/4 "

0.45

27G

Grey

19

3/4 "

0.40