Kitkath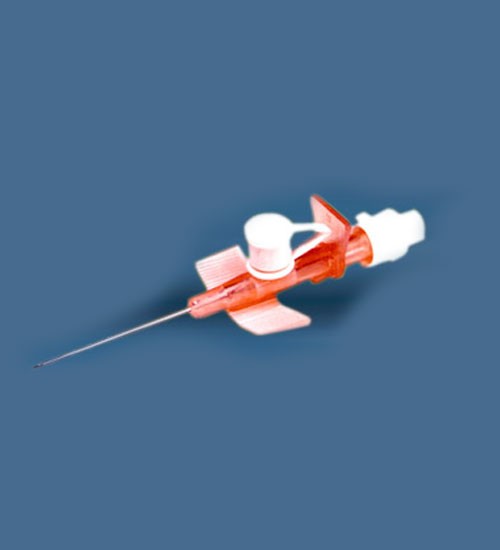 Kit-Kath is one of most in-demand I.V. Cannula in the global market.
Key Highlights
It is provided with a special low-pressure injection valve.
Has a one-way retreating valve to facilitate extra medication and to prevent its backflow.
Medicine can be injected by a syringe without a needle thereby reducing the chances of infection and preventing needlestick injuries. The cost of needles is also saved.
The valve is provided with a specially designed easy to open Injection port cap.
It offers a safe and convenient method of atraumatic administration of medicines.
Angled & grooved wings offer easy fixation and prevent shifting & rolling of the cannula in the patient's body.
Single-use, sterile, non-pyrogenic, and nontoxic.
FEP Catheter reduces force by 30% as compared to PTFE Catheter.
Manufactured in completely Automated technology and goes through Vision Inspection to check Positioning & Tip of Catheter among other aspects.
The tip of the needle has a short bevel 'back' cut point for easy catheterization resulting in minimal pain and minimal risk of perforation. It improves torque control & stiffness as well resulting in a steadier hand for healthcare professionals.
Product Range
Colour Code
Gauge
Catheter Ext. DiaxLength(mm)
Water flow-rate (ml/min)
Orange
14G
2.20 x 45
310
Grey
16G
1.70 x 45
200
White
17G
1.50 x 45
140
Green
18G
1.20 x 38
1.20 x 45
105
100
Pink
20G
1.00 x 32
64
Blue
22G
0.80 x 25
38
Yellow
24G
0.70 x 19
16